LIVE BLOG: Harry Potter and the Cursed Child
Spoiler warning: Plot events will be discussed in read-through order. For the spoiler-free review, click here.
This is not a drill. The new Harry Potter book is here! As we know, it's already the most pre-ordered book of the year, and it picks up in present-day, 19 years after the epilogue of The Deathly Hallows. We also know it's not a traditional novel, but a script for the West End Play running now, written by screenwriter Jack Thorne; the story is of course by J.K. Rowling and John Tiffany.
This blog will provide live reactions; a spoiler-free review will be published here.
p5: We're starting off at Platform 9¾, which is familiar territory for everyone. 'Yes this is Harry Potter, and no we're not ruining it'.
p9: Harry's comment to Albus Severus Potter about his name is a direct shout out to the epilogue. The continuity is being well established.
p14: An interesting, contrasting approach to fame.
p15: So we have the sons of Harry Potter and Draco Malfoy. This does ring a little alarm bell. Will we have any originality?
p16: 'You've got a nose' – marvellous! The possible son of Voldemort does make for an interesting twist.
p21: A Potter in Slytherin? Well this is a turn up for the books. We all know Harry was borderline. Is Albus going to be some sort of alternative reality Harry? And Madam Hooch!
p25: Draco asking Harry Potter for a favour is certainly an odd thing to witness. Even after Harry saved his life and so forth – in fact, because he did – it's hard to see Draco admitting some sort of inferiority.
p25: McGonagall klaxon!! What a brilliant surprise to see McGonagall still at the top of the table. Rowling has clearly retconned her previous assertion that Minerva had retired by now, and that's great news. By far one of the series' most popular characters, there aren't enough superlatives for my excitement right now.
p29: 'I didn't choose to be his son'. Doubtless a theme we'll be returning to, but fair comment. No-one ever thinks of the kids.
p30: It's all a bit jumpy, still. Hopefully it'll settle soon.
p36: It seems like we're getting into the meat of it. Using a Time-Turner to bring back Cedric would be insane, but as Amos knows all too well, Harry's always been more of a feeler than a thinker.
p42: Petunia is dead. No loss. Actually, it's probably for the best. It's hard to imagine Harry as either a friend or an enemy of the Dursleys now without it being a betrayal. Though his relationship with Dudley was markedly different in the books towards the end; I wonder which takes precedence in this new continuity?
p43: Am I the only one wondering where Molly Weasley is?! She can't be……..
p44: Harry, you didn't just say that…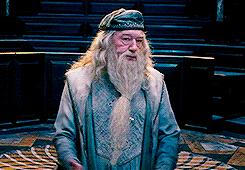 p45: Dream territory now. Okaaay…
p46: This is a strange sequence, but worth it to see Harry again.
p47: Come on, you've got to say it. You know you do…
p47: THEY CHANGED IT?! How could they CHANGE THAT LINE? The line is, and forever will be, 'Yer a wizard, Harry'.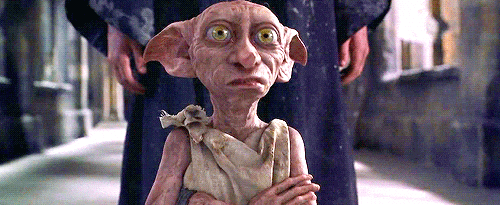 p56: Big up to the Trolley Witch.
p56: It must be said, Scorpius is a belter of a character. He's quite unlike any of the three original leads and he's absolutely hilarious. It's particularly great that he's the Malfoy heir, rather than the Potter one.
p59: Big up to the Trolley Witch. Ahh and don't you want to hug her?
p64: I hate to point this out – but still no sign of Molly 😦
p71: Anyone else feeling like this isn't going to end well?
p73: MOLLY IS ALIVE!!!!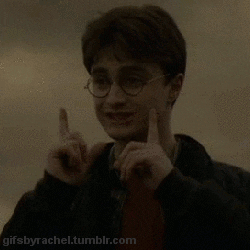 p81: That's more like the Draco Malfoy we know and hate.
p82: Familiar HP jinks here, but that's no bad thing.
p85: Oh boy. This is so awkward, it's hilarious!
p90: Oh, I've  got it! I am remarkably proud of myself for solving the riddle! Probably quite pathetically so, but still.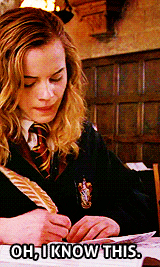 p102: Cursed Child is really doing its best to name check as much as it can, but it's working for it. It's world building and it all seems utterly believable. The Forbidden Forest now. Oh, and as many McGonagall scenes as you can, thanks.
p105: Oh my goodness, are we going to the Triwizard Tournament?
p115: IT'S 1994! PRAISE BE! We're going back into canon – how fantastic! BAGMAN IS BACK!!
p117: Of course, 1994 Hermione is here. Must be quite strange for them. Anyone want to go and check out Goblet of Fire? I truly expect the dialogue has changed itself on my bookcase now.
p120: Dumbledore. Of course.
p128: It's all gone a bit Wonderful Life but somehow I'm loving it. They've utterly screwed this up and it's terrific. (As is Ron, I realise we haven't yet acknowledged).
p133: Shade! Did Harry ACTUALLY just play the 'you don't have children' card with McGonagal? Jeez, talk about a low blow! First, we are ALWAYS Team McGongall here. And second, doesn't he watch the news? That line never works. (Unless he's implying McGongall is in fact Theresa May. In which case we need to talk more about this.)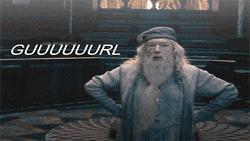 p134: Would Hermoine be better suited as DDA teacher, or Minister for Magic? Discuss.
p136: I'm pretty sure the last time Gryffindor lost this many points was when Snape was DDA…
p146: I'm still struggling to buy into sensitive Draco. We all know bullies are actually lonely and scared yadayada, but he's spouting his feelings now and that's just not Draco.
p153: Albus vs. Scorpius is heartbreaking.
p154: Oh, McGonagall, this is why we love you! #iamaboutoenter must now be a thing. GIFs at the ready, people.
p165: Aww no, she's back!
p169: She's doing my head in, by the way.
p173: Ohh no… I didn't see that one coming. However spiffing it is to have Umbridge back, it can't be good news.
p174: Well, this is probably not news they were hoping for.
p183: Bad news for Muggles everywhere! I wonder who the Minister for Magic is now.
p187: Who's this chump?
p189: Snape's aliiiiiiiiive!!!! Let's just keep the world this way, yeah? And oh he hasn't changed.
p191: This seems like some 'you-didn't-get-the-redemption-scene-before-so-let's-shoehorn-it-in-now'. Snape's tragedy was not being recognised in life. And okay, it's an alternative life but still. We could have been discreet here, guys.
p193: 'You were a terrible bore of a student and you're a terrible bore of a – whatever you are'. Priceless. 'Moderate to average'. Wonderful.
p197: Snape finds being murdered by Voldemort irritating. You gotta love this guy.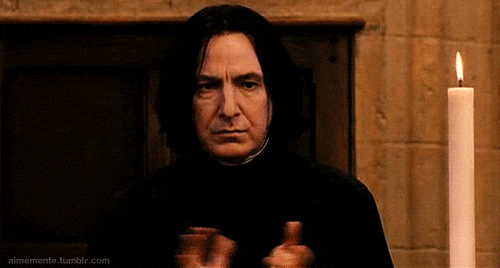 p200: Time stops, turns over, etc. We get the drill.
p208: I mean, Snape vs. Umbridge was the scene we all wanted to see. Cursed Child +10pts.
p213: I am literally laughing out loud at McGonagall. If she could just sum up 2016 for us all at the end of the year, that would be smashing.
p216: McGonagall dismisses the Minister for Magic. That's my kind of granny.
p228: Scorpius, we salute you. What a hysterical prat.
p229: WHO IS CRAIG?
p231: Poor Harry. Ginny really picks her moments to suddenly develop a personality.
p241: 'Ethel cancel the goblins': available now on all good fridge magnets near you.
p246: This Craig guy is really getting on my wick. If he shows up again for no reason, I'm going to–
p247: Forget it.
p256: I'm starting to wonder what the hell possessed McGonagall to just give Hermione a Time-Turner when she was a schoolgirl? Anyone else? Just a bit crazy?
p263: 'He was a good boy' is the only thing we know about Craig by the way.
p265: Ah, Ron.
p267: Aviemore indeed! Crikey, they'll be at PGS next.
p275: Dumbledore is being deliberately evasive, a bit weird and kinda creepy. I don't like this.
p292: Time really wants to stop doing that. Vary your routine, time!!
p304: There's something strangely, perversely fitting here.
p316: Anyone else hoping Voldemort is going to say #iamabouttoenter?
p330: And there we have it. Curtain call, and very well done. Thanks for joining me for the live blog!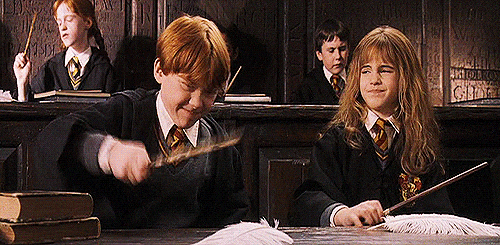 To book tickets for Harry Potter and the Cursed Child, go to https://www.harrypottertheplay.com/